Don't let this skin condition leave you feeling embarrassed by red, scaly patches.
Anyone who has psoriasis might tell you about their need to hide their embarrassing scaly plaques. Maybe you wish to bare your arms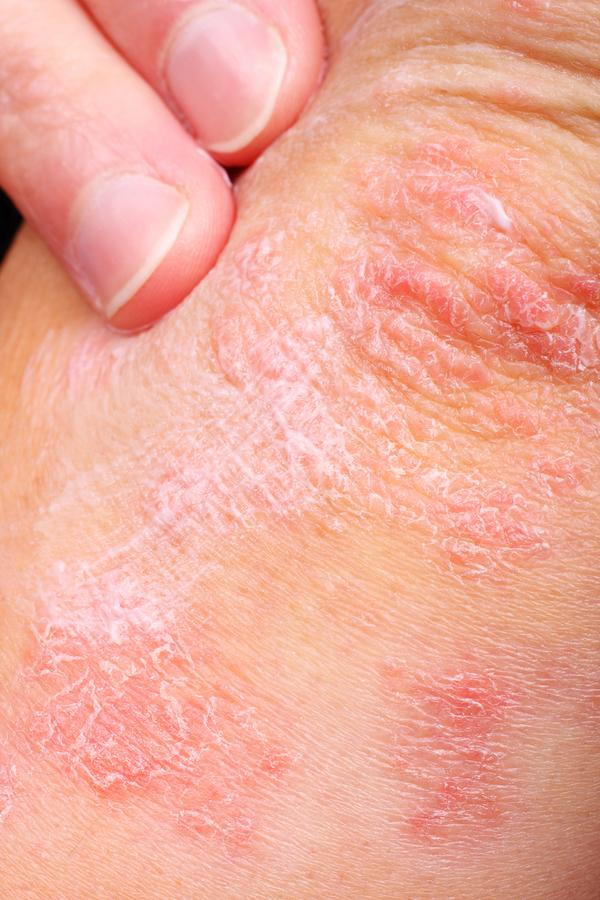 during the summer months rather than hiding behind fabric. Perhaps you worry about pulling your hair up for fear of exposing red, irritated patches of skin. If you are looking for a way to treat your psoriasis symptoms then our Peoria, AZ dermatologist, Dr. Vernon Thomas Mackey, might be able to help.
While anyone with psoriasis knows that this condition is not curable, it doesn't mean that there aren't ways to manage your symptoms. In fact, many patients with psoriasis find that the treatments we offer reduce the frequency and severity of their flare-ups. Common treatments include
Salicylic Acid: We can prescribe creams that contain this active ingredient, which can help to shed the dead scaly skin that is characteristic of psoriasis. Of course, since salicylic acid can be drying it can also lead to skin irritation. If you experience skin redness or other issues as a result of using this medication, talk to our Peoria skin doctor about ways to handle these side effects.
Topical steroids: Sometimes using steroid creams can help to reduce itching and inflammation, and also prevent the cells from overproducing (the cause of these scaly patches).
Retin-A: While not as fast acting as steroids, this form of Vitamin A can still help to improve psoriasis symptoms.
Other treatment options include:
Light therapy: If you have a more severe and stubborn case of psoriasis that doesn't seem to respond as well to topical treatment, we may recommend light therapy for tackling your symptoms. Research has found that psoriasis responds well to small doses of sunlight.
Oral medications: If other treatment options haven't provided you with the results you want then an oral medication may be prescribed. These medications affect how the immune system functions, so this medication isn't usually recommended unless other psoriasis treatments have been exhausted.
Don't let psoriasis keep you from showing off your skin. Feel confident in your appearance once again with help from our dermatologist in Peoria, AZ. Call Advanced Desert Dermatology today.