Peoria, AZ Dermatology Staff
At Advanced Desert Dermatology, we recognize that your choice of a dermatologist is driven both by the doctor's competency and personality. When searching for dermatological treatment, you need a dermatologist who is experienced, understanding and supportive. You get this caring attitude from all the staff at Advanced Desert Dermatology every day. Our staff works together as a team to be sure we are responsive to your needs and keep you informed about your health issues. We look forward to getting to know you.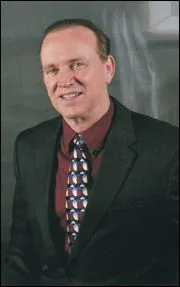 Vernon Thomas Mackey, D.O.
Dermatologist in Peoria, AZ
Advanced Desert Dermatology
Dr. Mackey started his own practice, Advanced Desert Dermatology, in 2004 in Peoria, Arizona, the state in which he was born and raised. He received advanced degrees at the University of Mississippi , securing a Bachelor of Arts in Zoology, and then, four years later, a Doctorate at the College of Osteopathic Medicine, located in Pomona, California, in 1986.
His post-graduate training consisted of a year at Phoenix General Hospital, a year at New England Medical Center, and three years at the Midwestern University Consortium. Following his internship experience, Dr. Mackey spent a total of thirteen years in family practice, working in clinics and medical centers in both Las Vegas, Nevada, and Phoenix, Arizona. In the year 2000, Dr. Mackey went back into residency at Arizona Desert Dermatology and Surgery, P.C., completed his residency in 2004, and became the dermatologist he always knew he would be.
Dr. Mackey's title, D.O. (Doctor of Osteopathy), only differs from the title, M.D. (Doctor of Medicine), in that it defines him as a physician who views the human body as a whole, the patient as a "total person," and builds his practice on those concepts. The same intensive training and certifications are involved with both doctorates; the only difference is an emphasis on an osteopathic approach to medicine versus an allopathic.
A doctor of osteopathic medicine promotes the body's natural ability to heal, viewing the musculoskeletal system as the crux of good health, with an emphasis on preventative and comprehensive care. While the world of medicine can sometimes become impersonal, where patients are labeled for their disease or illness rather than their names, an osteopathic approach inherently deters such sensibilities. To further illuminate this concept, the American Association of Colleges of Osteopathic Medicine has stated that, "...[Doctors of Osteopathy]...have a strong history of serving rural and underserved areas...providing their unique brand of compassionate, patient-centered care..."
Dr. Mackey's experience as a practitioner of osteopathic medicine has enabled him to maintain a personal view of health care, allowing him to regard his patient as a "total" person, rather than a diagnosis. With this in mind, his patients can rest assured that the health of their skin, as well as their overall well-being, is in the best care available.
Dr. Mackey is a certified member of the American Osteopathic Association , the American Osteopathic College of Dermatology , and the American Society of Mohs Surgeons . He is board certified with the American Osteopathic Board of Family Physicians and the American Osteopathic Board of Dermatology .